/&nbsp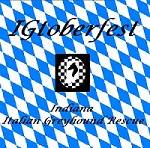 Does your dog love to run? Show us your runners! Open to all breeds!
Send us your 5-second video clip to enter the contest and support Rescue at the same time. Entry fee is $1.00 per video clip. All proceeds will go to Italian Greyhound Rescue.
---
Deadline for submission of video clips is Saturday, October 17, 2020. Voting will begin on Sunday, October 18, and end on Saturday, October 31.
Send short video clips to Ruth Beall at rhbeall@hotmail.com. mp4 format preferred. Ruth will send you an invoice for $1.00 to be paid via PayPal. Payment must be received before the video clip is posted.
&nbsp
&nbsp
---
---
Check back soon for updated information!

---
Iggy icons by Loraine Andrusiak - http://www.members.tripod.com/whippetrun_bc
---